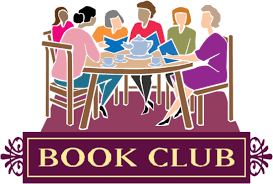 December 11, 2023 - 7:30pm
The book club will next be reading The Heaven and Earth Grocery Store by National Book Award winner James McBride for Monday night, December 11th. His new novel takes place in Pottstown, Pa, in a dilapidated neighborhood where immigrant Jews and African Americans lived side by side and shared ambitions and sorrows. Prominent members of both of these groups collaborate to keep safe a black deaf boy whom the state wants to institutionalize in a brutal setting. As the characters' stories overlap and deepen, it becomes clear how much the people who live on the margins of white, Christian America struggle and what they must do to survive. Their stories are deeply moving and evocative.
I hope you will join us for our discussion of this wonderful, multi-layered book and perhaps make suggestions for other readings for future book clubs. Please let me know if you would be willing to volunteer to lead the discussion. Questions and comments can be sent to goodsteinj@aol.com.