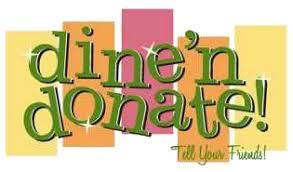 Dine and Donate Fundraiser at the Fireside Bar and Grill in Ambler on Monday, February 12th
Dine at the Fireside Bar and Grille in Ambler and help raise money for Or Hadash! Invite your friends and family to join us! Anyone who eats at the Fireside Bar and Grille and mentions that they are there for a Dine and Donate event to support Or Hadash will have 20% of their check (less alcoholic beverages and gratuity) donated to us!
LUNCH OR DINNER --- TAKE-OUT OR EAT IN
Contact Lori Rubin at 215-407-0992 or lorimrubin@comcast.net for more information!
Click on the attachment below for an event flyer to remind you to attend!