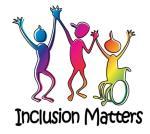 Inclusion Shabbat with our Makaylah and a Special Speaker
Sara Crimm will speak at Kabbalat Shabbat services. Sara is the co-founder of Families Creating Communities for Adults with Special Needs (Families CCan) and chair of the Inclusion Committee at Temple Beth Hillel-Beth El. She is the parent of an adult with special needs and will be sharing personal stories and helpful hints on making a synagogue welcoming to people with mental and emotional illness from her experience.
Questions should be directed to Shelley Rosenberg, Inclusion Committee Chair.