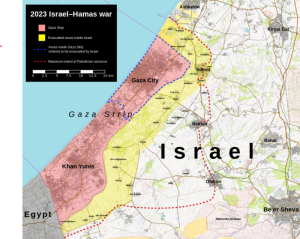 Responding to the Violence in Israel and Gaza*
Links to Resources & Information supplied by Or Hadash
The articles below may help people cope with stress:
How to Help
AFMDA - American Friends of Magen David Adom (Israel's "Red Cross")
FIDF - Friends of the IDF
JFGPPSWI - Jewish Federation of Greater Philadelphia's Philly Stands with Israel Fund
Chasdei Naomi - an emergency collection and distribution operation for donations and shipments to IDF soldiers and residents in the southern region
WUPJ - World Union for Progressive Judaism Emergency Appeal, Reconstructing Judaism is a member movement of the WUPJ
NIF - New Israel Fund's Emergency Safety Net
Dror Israel - Dror Israel Emergency Response
NCJW – National Council of Jewish Women's Israel Granting Program Emergency Appeal
HIAS - HIAS stands for a world in which refugees find welcome, safety, and opportunity.
The Kibbutz Movement - Your donation will be instrumental in facilitating immediate needs and mental health support for all Kibbutzim that were hit.
Sha'ar HaNegev - The Sha'ar HaNegev Regional Council was one of the hardest-hit municipalities in Hamas' attack on Israel.
Israel-2024 - They accelerate mental health services for Israelis touched by the 2023 acts of terror.
Hostages and Missing Families Forum - They work towards bringing the abducted and the missing back home.
Beeri - Direct aide to rebuilding Kibbutz Beeri
AID Coalition - Known as Brothers and Sisters in Arms (Hebrew: Achim Laneshek), they now have created Israel's largest depot of donated goods, and are making countless trips, distributing supplies and in many cases extracting civilians.
Israel bonds - Purchase bonds online or contact Ari Sirner at 267-443-2007
Leket Israel - The National Food Bank of Israel needs donations and volunteers to go to Israel and harvest the crops - all travel/lodging paid plus a $250 weekly stipend.
StandWithUs - Supporting Israel And Fighting Antisemitism around the world.
*This list is being added to weekly.