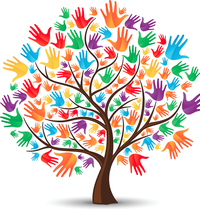 Join us for special intergenerational services!
SHABBAT B'YACHAD (SHABBAT ALL TOGETHER) -- FOR ALL CONGREGANTS INCLUDING SCHOOL FAMILIES!
ALL congregants, including families with students in Gan-10th grade, come to Or Hadash at 8:45 am. There will be breakfast; and Toddler, School-Age, Teen and Adult Torah study* and other activities with a short, lively Shabbat morning service culminating in a POTLUCK lunch for EVERYBODY starting at about 11:15.
Questions? Call Barbara Weisman at 215-283-0276 or email school@orhadash.com
*December 1st will be a special intergenerational Torah Study featuring CharacTours