Or Hadash Welcomes You!
Or Hadash: A Reconstructionist Congregation, is a progressive, engaging and creative community that welcomes people of all backgrounds, including interfaith families, LGBTQ individuals, as well as people of all races, ethnicities and disabilities. We strive to make Judaism meaningful through study, prayer, cultural, musical and other artistic expression. Social action and acts of tikkun olam are also important ways to engage at Or Hadash. We want all people to know that they are completely welcome and that they can quickly become an integral part of our friendly community. In these covid-19 era times, so much of our community is now available online, for everyone, please join us.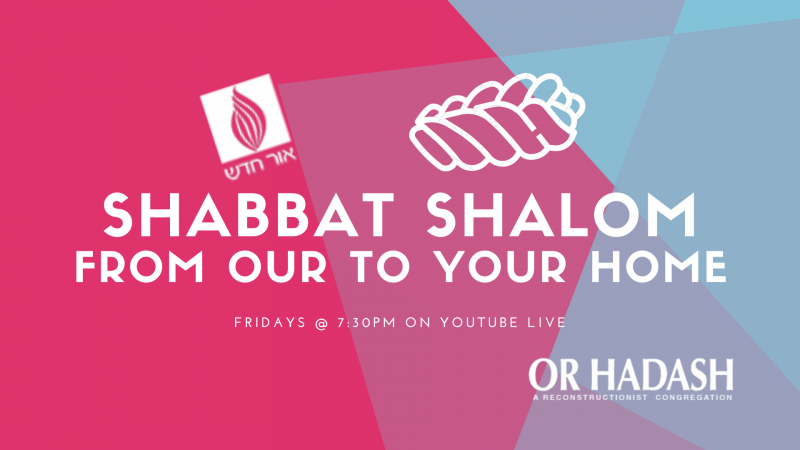 Kabbalat Shabbat will be held at 7:30 pm with Rabbi Alanna on our YouTube channel. Remember that we have our own custom YouTube URL, find us at https://www.youtube.com/c/orhadashsynagogue.

Torah study & services will be led by Rabbi Alanna this Saturday morning at 9:00 am for TS and 10:00 am for services on Zoom which will also be LiveStreamed on our YouTube channel. Here is the link for the LiveStream: http://tiny.cc/RASInstallationService for those who want to watch only. The Zoom link is a registration link, which requires you to fill out some information and then wait (less than 2 minutes) for the participation link. Click here for that process: http://tiny.cc/RASInstallationZoom.