MEET OUR FACULTY AND STAFF 
Norm Koven (Gimmel/Dalet)
Adam Kupersmith (Prosdor) is an English teacher and the Technical Theatre Director at the Woodlynde School.  Prior to this he taught middle school in a number of other schools and was an adjunct instructor at Montgomery County Community College.  He taught religious school while in college.  He is in the  Klezmer band and the choir at Or Hadash. He teaches the 7th, 8th, and 9th grade program. He is the proud parent of two of our lovely SMILE students, Thea and Miles, as well as one of our future students, newborn baby Micah Zev.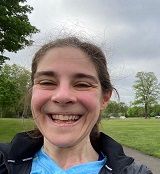 Mackenzie Learn (Gan)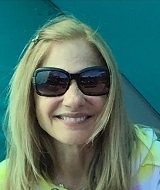 Bonnie Ritterman (Hebrew instruction) is a retired public school teacher. Although retired from her full-time career, she loves teaching at Or Hadash in 2nd grade as well as the Resource Room. She has been teaching at Or Hadash since 1999. Bonnie co-teaches in the 2nd-grade classroom with Vivian Lichtman and also heads our Resource Room.   She helps students to unleash their full potential with remediation and acceleration as well as work on learning differences. Bonnie has taught all levels of public elementary school. She looks forward to continuing to inspire the Or Hadash students to enjoy "being Jewish in real time." Bonnie and her husband, Fred, are part of the Or Hadash community.  They are the proud parents of two grown daughters and enjoy their two lovely grandchildren who give her tremendous pleasure and keep her busy.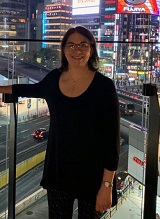 Carolyn Savitzky (Dalet/Hey/Vav) began teaching religious school in 1988 while earning her teaching certification from the South Jersey Bureau of Jewish Education.  Over the years, she has taught at a number of synagogue schools in the region.  In 1995, Carolyn and her family joined Or Hadash and she began teaching in the religious school the following year.  Carolyn has taught students of all ages, from pre-school through adults.  In addition to her work in the classroom, Carolyn tutors B'nai Mitzvah students serves as a High Holiday service leader for our Gan students in Pre-K through first grade, and is active on the Or Hadash board, having chaired the Publicity and InReach committees in the past and is presently Co-chair of Development. Carolyn teaches the combined 5th/6th-grade class which focuses on B'nai Mitzvah preparation, prayer fluency, leadership, and Judaic studies.
Esther Sitrin (Aleph/Bet)
OUR  MADRICHIM (Leadership Assistants)
Our proud tradition at Or Hadash is to groom our students to assume a leadership role in our Religious School in 8th – 12th grades.  Our Bnai Mitzvah students often volunteer in 7th grade in preparation for this sought-after role.  As Madrichim, they assist in our classes and then continue their own Jewish education within our Hebrew High program in the second session.   They attend professional development programs designed and implemented by our Education Director to learn leadership and pedagogical skills that they can put to use in their classroom. 
Our valued and highly respected Madrichim are: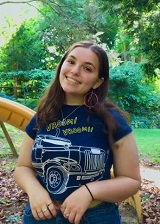 Yael Waxman
Sherri Learn
Emily Steinberg
Sophia Steinberg
Rae Takiff