Meet Our Wonderful faculty!
We are grateful to all of you for your dedication and talent, skills and creativity. We are grateful that you make the Smile School a warm, welcoming and inclusive place to explore being Jewish in fun and meaningful ways. Faculty Contact Information is available on the Member's Only SMILE School page.
Rina Cherry Alef Teacher (1st Grade)

Hi! I am so excited to join the Or Hadash community this year! I have spent most of my life involved in various parts of the Jewish community, most recently being a counselor for 7-8 year-olds at Camp Ramah in the Poconos. I was also a camper at Ramah for 9 years, although I went to Ramah in California. I grew up in San Diego going to Hebrew school and weekly services, and then spent 2 years leading a junior congregation at a Conservative synagogue. After moving to Pennsylvania in 2019, I made the decision to further my Jewish education through courses at Gratz and a semester abroad with Ramah. I truly love spending time with kids and sharing my passion for Judaism.
I am a senior at Cheltenham high school and spend most of my time listening to and playing music, as well as watching whatever is new on Netflix. I am in a rock band with my best friends and am excited to play some bigger shows this year. I am eager to get to know everybody!
Lily Hayman (she, her) Hebrew Specialist & Teen Facilitator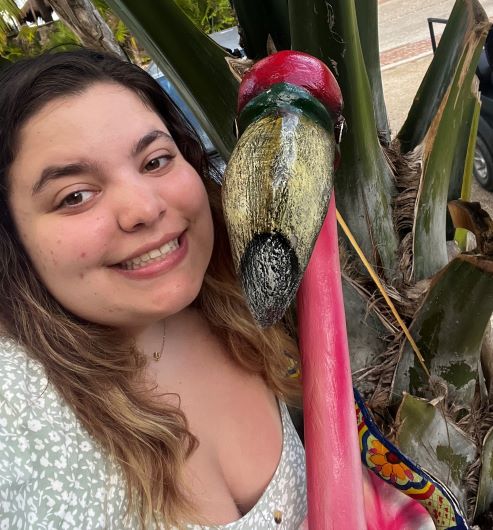 I am very excited to be teaching at Or Hadash this year!
I am a sophomore at Arcadia University where I am majoring in education. Within the field of education, I am most passionate about special education and working with middle school students. This summer, I worked at a camp for kids on the spectrum. We had a lot of fun.
I am excited to be working at Or Hadash because of how important my own experiences growing up and attending Hebrew school at Society Hill Synagogue were to me. I attended Hebrew school from pre-k through the 10th grade, became my bat mitzvah and was confirmed. In addition, I worked with second graders in the school, especially helping students who found Hebrew challenging.
I can't wait for an amazing year at OH.
Adam Kupersmith (he, him) Prosdor (7th, 8th & 9th Grades)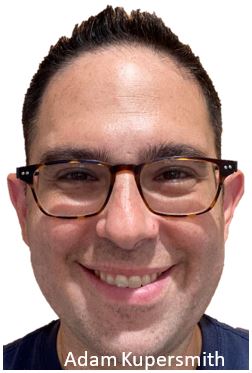 Adam Kupersmith has been a community member, Klezmaniac drummer, Makaylah singer, and teacher of the Prosdor SMILE School class since 2016. Outside of OH, he is a pun-loving high school English teacher, Technical Theater Director, and Shakespeare enthusiast at The Woodlynde School in Wayne. Moreh Adam values a classroom where students and teacher can learn from and debate with each other. Two of his children are enrolled in the SMILE school, one of which is joining his class this year.
Mackenzie Learn (she, her) Gan Katan & Gan (PreK & Kindergarten)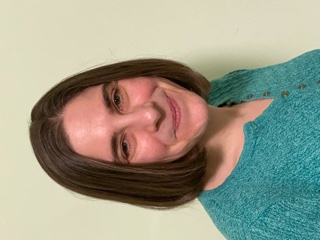 This will be my family's fourteenth year as members of Or Hadash, and my third year as teacher for the Gan class. For the 5 years prior to that I ran the Or Hadash Preschool Playgroup program. Or Hadash has been a return to teaching for me, having taught at Or Shalom from 2000-2003, and continuing to run their Children's High Holiday Services through 2007. I gave up teaching to concentrate on my children and my full-time job. Now that my children are older, I am thrilled to be able to return to teaching, especially since my daughter is my Madricha (aide)! Teaching allows me to share my love of Jewish practice and culture, which I developed as an active member of Kadima and USY, holding the office of Regional President for EPa in my senior year of high school.
During the week, I am a Product Manager contributing to the development of software used to conduct Clinical Trials.
If you spend any amount of time at Or Hadash you are likely to run into a member of my family. My son Howie, 12, is in the Prosdor class and my daughter Sherri, 14, is in the confirmation class. My husband, John, has been a regular attendee at three part harmony since we joined the congregation. My father, Warren Young, is a member of the Or Hadash board, responsible for Building & Grounds. My mother, Shelley Sanders, is also on the board, as a SATO co-chair.
In my spare time I like to read and run and am working towards a Black Belt in Karate. I am looking forward to another wonderful year as part of the Or Hadash SMILE School.
Melanie Levin (she, her) Gimel / Dalet Teacher (3rd / 4th Grades)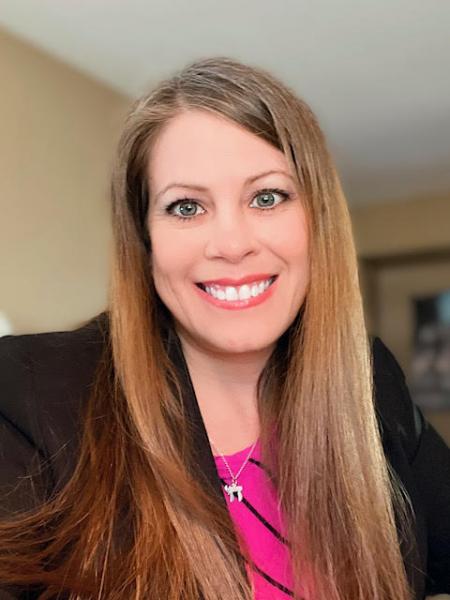 I'm excited to join the faculty this year for the first time and share my love of Judaism with my students.
During my college days, I spent two years teaching the Aleph class at Rodef Shalom in Pittsburgh. Later during law school, I served as the chaverim (2nd - 5th grades) youth group counselor at Ohev Shalom of Bucks County.
I also have secular teaching experience as a teacher's aide at Rutgers School of Law Camden and again as a professor of paralegal studies at Peirce College. Likewise I have secular children's leadership experience as a camp counselor at both Camp America and Holland Day camp.
I attended Hebrew school at Ohev Shalom of Bucks County before graduating from Gratz with a teaching certificate. A portion of my Hebrew education I earned while studying abroad for two months at Alexander Muss High School in Israel.
I'm the proud mom of three current SMILE school children, one of whom is starting gan and two of whom will become b'nai mitzvah this fall. I'm also the step mom of an Or Hadash bar mitzvah!
Outside OH, I'm a trial attorney with the Philadelphia Solicitor's Office. In what little spare time I can find, I am an avid reader and so-so oil painter.
Ruth Mermelstein (she, her) & Jules Mermelstein (he, him) Confirmation & Older Teen Program Facilitators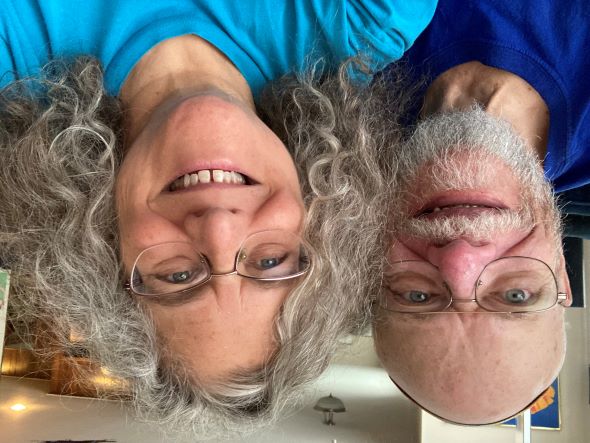 We have been members of this congregation since 1985, and have taught in our Confirmation program since 1994, with some time off in the last 10 years to focus on health issues and grandchildren.
We are Minyan Hadash regulars and have served on various committees over the years. We were even board members back when Ruth had brown hair and Jules had hair. You may have seen Ruth leyning, blowing shofar, or leading services from time to time.
We have two children and four grandchildren, ages 2 to 6. We share our house with Taco, a very loving and well-loved chiweenie (1/2 dachshund, ½ chihuahua). We have been married for 48 years.
In secular life, Jules worked as a trial and appellate attorney and then as a high school social studies teacher. He also served on the Upper Dublin Board of commissioners for 19 years. Jule is the author of Justice, Justice, Shall You Pursue, a legal thriller and is now retired. For most of her career, Ruth worked as a computer programmer analyst, and she now works part-time as a business analyst.
We have fun working with teenagers and are excited to return this year and meet our new class.
Matt Rosenbaum (he, him) Hey Teacher (5th grade)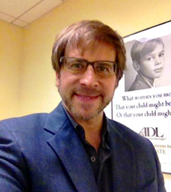 Hi, I'm Matt – a/k/a Moreh Matt - and I have been teaching religious school in the area for almost 25 years. I have taught every age from preschool through high school, led youth groups, and was a Regional Teen Coordinator for the JCCs. I have also worked professionally for a number of local Jewish organizations, most recently at the Anti-Defamation League in the Education Department.
I am a life-long Philadelphian (or nearby Philly suburbanite). I attended the former Solomon Schechter Day School (now PJDS) starting in 3rd grade and graduated from Akiba Academy (now Jack M. Barrack Academy). I studied Psychology at Temple University and took classes at the Art Institute of Philadelphia.
My parents, Dr. Arthur S. Rosenbaum (z"l, 1992) and Anita S. Rosenbaum (z"l, 1986) taught me to be kind to others, and my father encouraged me to be a teacher.
I am looking forward to working at OH, especially since I have had the pleasure of working with Rabbi Erin in the past. OH is also a stone's throw away from my best friend, Josh, so I know I'll be visiting his family more!
Fun fact: A long time ago I actually owned a comedy and music club on the Penn campus called ANTIC CITY! I love biking, running, seeing live music, traveling, watching and playing tennis, and having good food. My favorite place to go is Montreal in the summer.
I wish for healthier and safer times for our world right now. I look forward to teaching your children!
Matt
Carolyn Savitsky (she, her) Vav Teacher (6th Grade)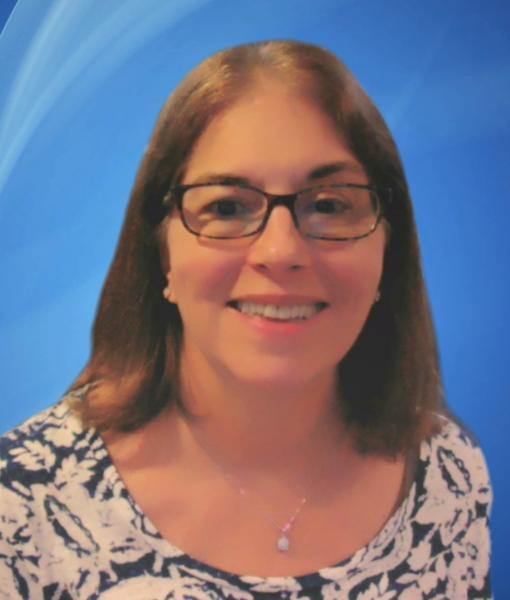 I am excited to return to the SMILE school faculty after taking last year off. I began teaching at Or Hadash in 1997 and over the years have taught Pre-K, Gan, 5th, 6th and 7th grades as well as tutoring B'nai Mitzvah students. I live nearby in Maple Glen with my husband, Martin. Our daughter Robyn became a Bat Mitzvah at Or Hadash and was a madricha in the school for three years. She now works and lives in Miami. As a long-time member of Or Hadash, I served on the synagogue board, participated in several long-range planning committees and am currently co-chair of the Spiritual life committee. I especially enjoy participating in OH Purim Spiels. Outside of Or Hadash, I am the Lay-Chairman of the Bux-Mont Kehillah and am a life member of Hadassah, currently serving as President of the Raoul Wallenberg Chapter. One of the reasons that I love to teach is that I love to learn new things! Some of my favorite things are reading, cooking, and world travel. I look forward to getting to know this year's class and hope that the students will enjoy expanding their Judaic knowledge as we create an engaged learning community and explore together.
Zoe Sherman (she/they) Bet Teacher (2nd Grade)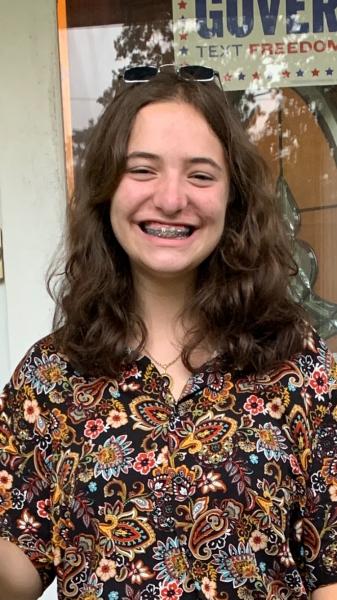 I'm so excited to join the Or Hadash community this year! I've been a passionate Reconstructionist Jew my entire life and am looking forward to sharing my love for Judaism with a new generation :)
I have experience with a variety of ages, most recently as a camp counselor for fifth and sixth graders at Ramah Day Camp. Last summer, I was a counselor for first graders, and in 2019 I was with kindergarteners and third graders. Before I became a counselor-in-training and then a counselor at Ramah, I was a camper from Pre-K to eighth grade. Outside of Ramah, I taught two first and second-grade classes at Temple Judea last year with a focus on Jewish values and Hebrew through Movement.
When I'm not being a counselor or teaching Hebrew school, I love to play guitar, listen to music, and hang out with friends. I'm currently a senior at Cheltenham High School and am interested in going into education in the future.
I grew up at a few different synagogues including Adath Jeshurun, Mishkan, and Shireinu, along with attending Hebrew School at Adath Jeshurun, JQuest, and Gratz. All of these places gave me different perspectives on Judaism, which has helped me create my own unique Jewish identity. I'm looking forward to meeting all of you and celebrating our community!
---
Contact Information for our Faculty Members is available on the Member's Only SMILE School page.
Our dedicated lay leaders. It takes a Village.
Our Village includes the members of our Education Steering Committee (ESC):
Jennifer Lavenberg - ESC Chair
Andrew Douglas
Amanda Jones
Eileen Kupersmith
Mackenzie Learn
Jules Mermelstein
Bernie Miller-Hymowitz
Sara Popkin
Melissa Schiffman
Jennifer Sokol
Ben Wachtel
Stephanie Zangwill
Thank you to all these wonderful people who join together to embody the Jewish value of L'dor V'dor - Generation to Generation - and Educational Excellence at Or Hadash.