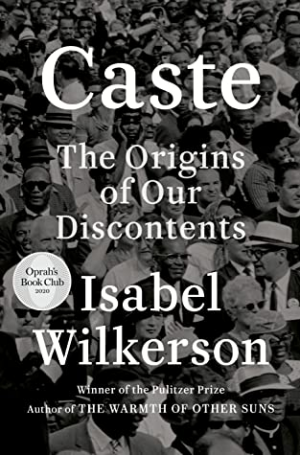 November 1, 2021 - 7:30pm
The antiracist study group is reading Isabel Wilkerson's Caste, which focuses on how America today and throughout its history has been shaped by a hidden caste system, a rigid hierarchy of human rankings. This is an opportunity to engage and learn in community about the history and impact of racism. We will also devote a portion of each meeting to discussing next steps forward as community in actively working against racism.
The group meets on Mondays at 7:30 pm every three weeks via zoom.