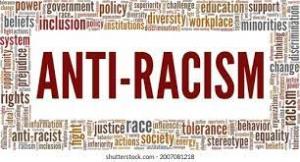 Did you know that Or Hadash has an antiracist task force? Being antiracist means working actively to undo racist systems that unfairly disadvantage some people over others based on their race. We have several functions including providing a way to learn more about the history of racism in our country and how to be an antiracist. We will be studying about the complicated and important topic of reparations in the coming months. We are also dedicated to taking up antiracist activities. Our current focus in this area is equitable education funding. Educational opportunity has a huge impact on life opportunities and we know that educational resources are not equitably distributed. Pennsylvania statute works against this, and we will be advocating for key changes.
If you are interested in joining us for either the advocacy or the learning, now is a great time to engage (or reengage) as we get started on new reading and new advocacy activities. We meet every three weeks on Monday nights, 7:30 to 9pm. Typically we discuss our reading for an hour and then discuss our advocacy activities for 30 minutes. Our next meeting is January 24th. Unlike usual, this meeting will be dedicated to planning the launch of our advocacy efforts ahead of the governor's state budget proposal coming out next month. There will be lots of work to be done all spring. Subsequent meetings will be February 14, March 7, March 28, April 18, May 9, May 30 and June 20.
Please contact Alisa Belzer, alisabelzer@gmail.com, if you're interested in coming to meetings and getting involved or if you're interested in the topic, want to know what you can do to help, but don't want to come to meetings.