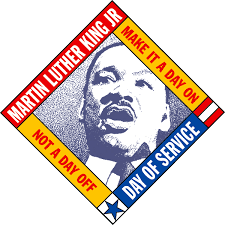 Monday, January 17 is MLK Day AND TuB'Shvat this year!
Here is what the SMILE School, SATO and Camp Galil have planned for this year...
10:00-11:30am -- MLK/TuB'Shvat Meet Up, Clean Up at Ft. Washington State Park (Militia Hill Road entrance) at the bird watch tower area to spend the morning caring for our local trees damaged in the fall storms. There is a parking lot and a bathroom there. Please wear work gloves, dress warmly and bring rakes, clippers and any other helpful garden clean up tools. Lawn bags and twine will be on hand. Please remember your masks as we all continue to care for one another and keep a safe distance too.
AND -- Kitah Vav student Adalyn Harris is working with JRA for her mitzvah project. Adalyn will have a table set up with supplies to write cheery, encouraging notes to put in the boxes to JRA clients. Look for a collection box marked "Adalyn's JRA Mitzvah Project" in the community room to continue to drop notes into going forward. Adalyn thanks you for your support.
1:00-2:00 pm -- Lunch and Learn with Phyllis Blumberg on Zoom. Phyllis is the PA Organizer for the Jewish Earth Alliance, Lead Ambassador for EDF-Action, a board member for PA Interfaith Power and Light , a retired educator and passionate activist on the crucial subject of climate change. Bring your lunch to the screen as Phyllis explains what we can do to help reverse/stop the ravages of climate change.
7:00-8:00 pm Hazon TuB'Shvat Zoom Seder. If you are worried about climate change and want to learn more from a Jewish perspective, please consider tuning in for The Big, Bold Jewish Climate Fest from January 10-January 14, all on zoom. I attended last year and it was wonderful. There is no fee to participate. CLICK HERE for more information and to register for the Fest.
L'shalom,