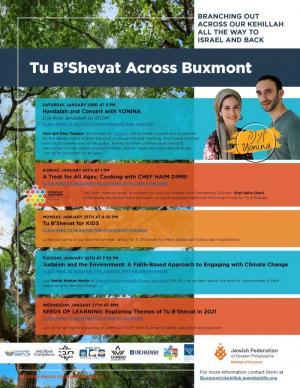 January 27, 2021 - 8:00pm
Wednesday, January 27 at 8PM
Seeds of Learning: Exploring Themes of Tu B'Shevat in 2021 with Buxmont Rabbis and Educators
Registration link: Seeds of Learning
Join us for an inspiring evening of LIMMUD/ STUDY with Buxmont's rabbis, educators and teachers.
We will explore themes of uprooting and planting utilizing traditional texts and stories. Consider this a mini-kallah!
Please click on the attachment below for the Kehillah flier which details all events Jan. 23 - 27.