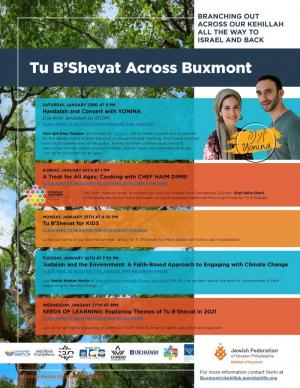 January 25, 2021 - 4:30pm
Monday, January 25 at 4:30 PM
Tu B'Shevat for Kids with area summer camps!
Click Here to Register: Tu B'Shevat for KIDS
Come join some of our favorite summer camps for some creative Tu B'Shevat fun!
Appropriate for students in 2nd grade and up! More details to follow with registration.
Please click on the attachment below for the Kehillah flier which details all events Jan. 23 - 27.