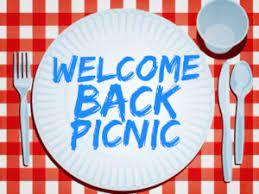 Or Hadash Welcome Back Picnic – a Live and In-Person Outdoor event
Sunday September 26th, 12:30 – 2:30 following Smile School
Fun, Food and Prizes for Kids of All Ages - RSVP is required for food, but all are welcome to attend, just bring your own food if you didn't RSVP!
There will be a fun SATO Project and a Pod Friendly STEM challenge. Learn about the many school and synagogue wide activities as well as how you can become more involved with our vibrant community.
What to Know - Please bring a blanket or chair if you wish to be socially distanced from other family units. Masks will be required when approaching the food servers and when entering the building. Eating is permitted outdoors only.
Please click on the attached file below for an event flier.