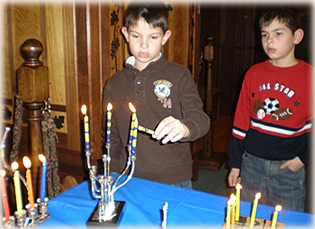 Or Hadash is a Reconstructionist congregation housed in a historic mansion in the Philadelphia suburb of Fort Washington, Pa. Or Hadash is a welcoming, engaging, creative, and diverse community. We strive to make Judaism meaningful through study, prayer, cultural and artistic expression, and acts of tikkun olam. We welcome guests and we hope you visit us soon!

5776 High Holidays at Or Hadash
Erev Rosh Hashana Sunday Sept13
Rosh HaShana Monday Sept 14 / Tuesday Sept 15
Kol Nidre Tuesday September 22
Yom Kippur is Wednesday, September 23
For the complete schedule of services, educational opportunities and family based events at Or Hadash or to purchase tickets, click "Read More".