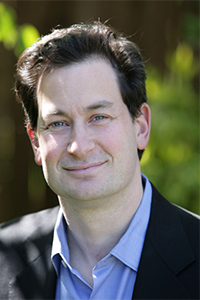 Lifelong learning is essential to the identity of Or Hadash. The Joan and Ben Dickstein Scholar-in-Residence Program enables us to invite distinguished scholars from across the spectrum of Jewish life and culture to share their expertise, provide an opportunity for questions to be raised, and facilitate discussion. It is an adult education program offered through the generosity of congregants Ben and Joan Dickstein.
The Dicksteins are committed to intellectual exploration and Jewish education and have endowed this program since 1983 in order to support the love of learning at Or Hadash. Programs are offered at no charge and are open to the greater community. Although the format can vary, typically a component is offered during the Friday night service and another longer, more in depth presentation is offered on Saturday night, followed by Havdalah and a dessert buffet.
The 2015 Joan and Ben Dickstein Scholar-in-Residence will take place on March 20-21. Our scholar will be Professor Noam Pianko.
Dr. Noam Pianko directs the Samuel and Althea Stroum Center for Jewish Studies and serves as the Herbert and Lucy Pruzan Chair of Jewish Studies at the University of Washington. He is a respected speaker on modern Jewish history, Zionism, and American Judaism.  His newest book Peoplehood: The Making of an American Jewish Idea is due out soon from Rutgers University Press.
Previous Dickstein Scholars-in-Residence included:
Rabbi Nancy Fuchs-Kreimer, Ph.D., on Jewish parenting
Rabbi Marcia Prager on the Jewish Renewal movement
Cantor Jack Kessler on Jewish music
Mel Scult, Ph.D., professor of Judaic Studies at Brooklyn College and editor of "Communings of the Spirit: The Journals of Mordecai M. Kaplan," on a closer look at Reconstructionist Judaism through the personal notes in Kaplan's journals
Barbara Breitman, D. Min., on Jewish Spiritual Direction
Carl A. Sheingold, Ph.D., Executive Vice President of JRF, on 21st century challenges to creating and sustaining community
Paul Root Wolpe, Ph.D., President of the American Society of Bioethics and Humanities spoke on "Jewish Bioethics & Bioethics of Jews: How Jewish Values Really Affect Bioethical Decision Making." Stem cell research, abortion and euthanasia were discussed using Jewish texts as a springboard for formulating values and making decisions.
Ruth Messinger, president and executive director of American Jewish World Service, spoke about the not-for-profit humanitarian organization's support to grassroots social change projects throughout the world.
Rabbi David Teutsch, Ph.D., past president of the Reconstructionist Rabbinical College and Director of the College's Levin-Lieber Program in Jewish Ethics presented on participation in the [Reconstructionist] community.
Rumee Ahmed and Ayesha Chaudhry, professors of Middle Eastern and Islamic Studies at Colgate University spoke on approaching Contemporary Islam.
Rabbi David Forman, founding chairperson of Israeli Rabbis for Human Rights.
Ellen Bernstein, writer, teacher, consultant, founder of Shomrei Adamah, Keepers of the Earth.
Rabbi Arthur Green, author and teacher, on Jewish God-Talk for Post-Modern Times
Professor Peter Beinart, author and journalist, on the Failure of the American Jewish Establishment
Penninah Schram, storyteller, author and teacher on telling our communal stories