Meet Our Fantastic Faculty!
We are grateful to all of you for your dedication and talent, skills and creativity. We are grateful that you make the Smile School a warm, welcoming and inclusive place to explore being Jewish in fun and meaningful ways. Faculty Contact Information is available on the Member's Only SMILE School page.
Adam Kupersmith (he, him) Prosdor (7th, 8th & 9th Grades)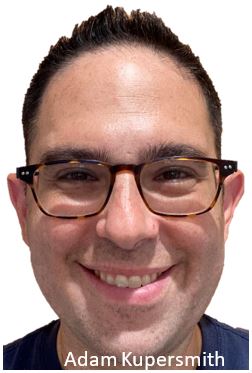 Adam Kupersmith has been a community member, Klezmaniac drummer, Makaylah singer, and teacher of the Prosdor SMILE School class since 2016. Outside of OH, he is a pun-loving high school English teacher, Technical Theater Director, and Shakespeare enthusiast at The Woodlynde School in Wayne. Moreh Adam values a classroom where students and teacher can learn from and debate with each other. Two of his children are enrolled in the SMILE school, one of which is joining his class this year.
Jen Lavenberg (she, her) Bet Teacher (2nd Grade)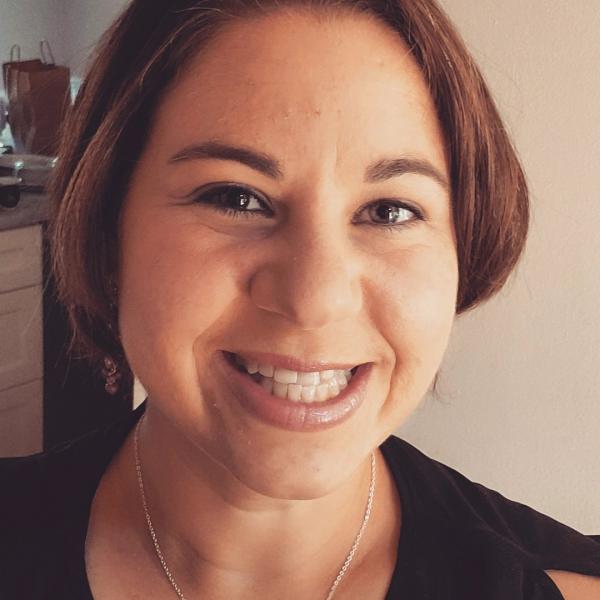 I'm absolutely thrilled to be a part of OH SMILE School, where I bring a blend of creativity and interaction to Jewish education. With a strong background in elementary education and over a decade of teaching experience, I draw inspiration from my own vibrant Hebrew school memories, filled with lively songs, dances, and hands-on crafts. After a substantial break from the classroom, I'm eagerly stepping back into full-time teaching as an environmental science educator at Friends Central Lower School.
My Jewish journey has been rich and diverse, including teaching Hebrew school during high school, post-college involvement, and even working at the Jewish Sleepaway camp, Camp Harlam, for two fulfilling summers. Growing up as one of the few Jewish students in my Columbus, Ohio school has cultivated a deep appreciation for my Jewish values and faith, which I'm passionate about sharing with others. This aspect of my identity has always been a source of pride for me.
Being an active member of a community is of paramount importance to me. Beyond the classroom, I'm actively involved in shaping the school's trajectory. As a proud member of the OH Educational Steering Committee (ESC) and a contributor to the Board, I play a role in guiding the school's educational direction. Outside of education, I'm an enthusiast for maker spaces, a devoted environmental advocate, and an avid nature lover. Whether I'm engaging in exhilarating STEAM challenges or finding tranquility in crafting, I find pure joy in the journey. My cherished moments also include spending quality time with my wonderful husband, our two amazing kids, and our beloved dog.
Mackenzie Learn (she, her) Gan Katan & Gan (PreK & Kindergarten)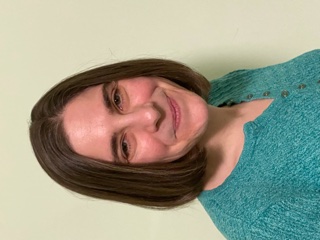 This will be my family's fourteenth year as members of Or Hadash, and my third year as teacher for the Gan class. For the 5 years prior to that I ran the Or Hadash Preschool Playgroup program. Or Hadash has been a return to teaching for me, having taught at Or Shalom from 2000-2003, and continuing to run their Children's High Holiday Services through 2007. I gave up teaching to concentrate on my children and my full-time job. Now that my children are older, I am thrilled to be able to return to teaching, especially since my daughter is my Madricha (aide)! Teaching allows me to share my love of Jewish practice and culture, which I developed as an active member of Kadima and USY, holding the office of Regional President for EPa in my senior year of high school.
During the week, I am a Product Manager contributing to the development of software used to conduct Clinical Trials.
If you spend any amount of time at Or Hadash you are likely to run into a member of my family. My son Howie, 12, is in the Prosdor class and my daughter Sherri, 14, is in the confirmation class. My husband, John, has been a regular attendee at three part harmony since we joined the congregation. My father, Warren Young, is a member of the Or Hadash board, responsible for Building & Grounds. My mother, Shelley Sanders, is also on the board, as a SATO co-chair.
In my spare time I like to read and run and am working towards a Black Belt in Karate. I am looking forward to another wonderful year as part of the Or Hadash SMILE School.
Melanie Levin (she, her) Gimel Teacher (3rd Grade)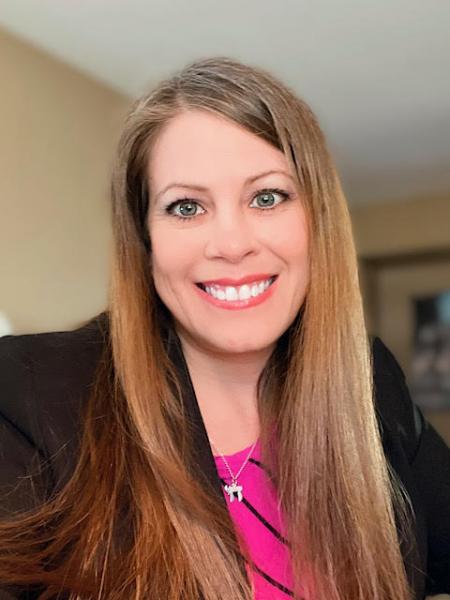 I'm excited to be returning to the faculty this year to share my love of Judaism with my students.
During my college days, I spent two years teaching the Aleph class at Rodef Shalom in Pittsburgh. Later during law school, I served as the chaverim (2nd - 5th grades) youth group counselor at Ohev Shalom of Bucks County.
I also have secular teaching experience as a teacher's aide at Rutgers School of Law Camden and again as a professor of paralegal studies at Peirce College. Likewise I have secular children's leadership experience as a camp counselor at both Camp America and Holland Day camp.
I attended Hebrew school at Ohev Shalom of Bucks County before graduating from Gratz with a teaching certificate. A portion of my Hebrew education I earned while studying abroad for two months at Alexander Muss High School in Israel.
I'm the proud mom of three current SMILE school children, one of whom will be in gan and two of whom became b'nai mitzvah last fall. I'm also the step mom of an Or Hadash bar mitzvah!
Outside OH, I'm a trial attorney with the Philadelphia Solicitor's Office. In what little spare time I can find, I am an avid reader and so-so oil painter.
Melanie Pearlman (she, her) Alef Teacher (1st Grade)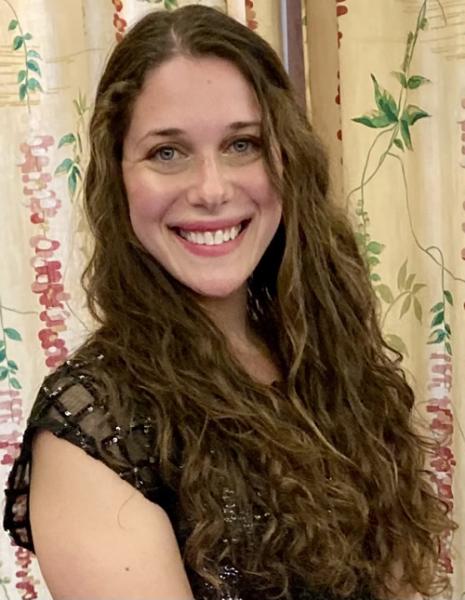 I am very excited to join the Or Hadash team and look forward to sharing my love for Judaism with the SMILE school students!
Since graduating from Temple University with my degree in early childhood education, I have taught a variety of age groups in various settings. I have tutored elementary through high school students, been a camp counselor at a local synagogue, worked in a daycare, and taught students with special needs in summer school. Currently, I teach pre-k for Montgomery County Intermediate Unit in the Pre-K Counts program. All of these experiences have been great and have helped me grow as a teacher! I am also working towards my master's degree in special education at Wilkes University.
My Jewish education began when I attended Solomon Schechter Jewish Day School (now Perelman) in Elkins Park for kindergarten and first grade. After my family moved to Upper Dublin when I was in second grade, I went to Hebrew school at Beth Sholom and then Temple Sinai where I was Bat Mitzhaved. Since then, I have enjoyed observing the Jewish holidays and attending Shabbat services with my family.
When I'm not at work, I enjoy cooking, baking, relaxing outdoors, catching up on my favorite shows, and spending time with my friends and family. This summer, I got married and honeymooned in Alaska! My husband and I live in North Wales with our two loveable, wonderful dogs, Piper and Chase.
I can't wait to get to know you and your children this school year!
Carolyn Savitzky (she, her) Vav Teacher (6th Grade)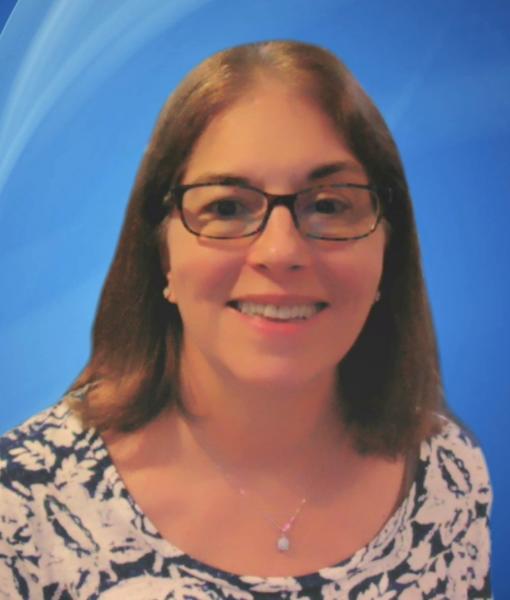 I am excited to be on the SMILE school faculty again this year! I began teaching at Or Hadash in 1997 and over the years have taught Pre-K, Gan, 5th, 6th and 7th grades as well as tutoring B'nai Mitzvah students. I live nearby in Maple Glen with my husband, Martin. Our daughter Robyn became a Bat Mitzvah at Or Hadash and was a madricha in the school for three years. She now works and lives in Miami. As a long-time member of Or Hadash, I served on the synagogue board, participated in several long-range planning committees and am currently co-chair of the Spiritual life committee. I especially enjoy participating in OH Purim Spiels. Outside of Or Hadash, I am the Lay-Chairman of the Bux-Mont Kehillah and am a life member of Hadassah, currently serving as President of the Raoul Wallenberg Chapter. One of the reasons that I love to teach is that I love to learn new things! Some of my favorite things are reading, cooking, and world travel. I look forward to getting to know this year's class and hope that the students will enjoy expanding their Judaic knowledge as we create an engaged learning community and explore together.
Zoe Sherman (she/they) Hey Teacher (5th Grade)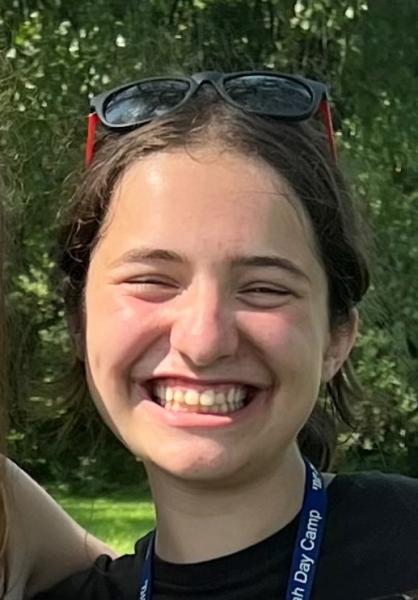 I'm thrilled to be teaching at Or Hadash again this year! I've been a passionate Reconstructionist Jew my entire life and am looking forward to sharing my love for Judaism with a new generation. :) I'm now a freshman at Temple University studying secondary education.
I grew up at a few different synagogues including Adath Jeshurun, Mishkan, and Shireinu, along with attending Hebrew School at Adath Jeshurun, JQuest with Keneseth Israel and Beth Sholom, and the jewish Community High School at Gratz College. All of these places gave me different perspectives on Judaism, which has helped me create my own unique Jewish identity. I'm looking forward to learning and having fun with everyone in our community!
This will be my second year at the SMILE school and my third year teaching religious school. I spent the summer working as a senior camp counselor at Ramah Day Camp, going on a road trip with friends and then Ireland with some of my extended family. When I'm not being a counselor or teaching religious school, I love to play guitar, listen to music, and hang out with friends.
---
Contact Information for our Faculty Members is available on the Member's Only SMILE School page.
Our dedicated lay leaders. It takes a Village.
Our Village includes the members of our Education Steering Committee (ESC):
Jennifer Lavenberg, co-chair (Congregational Liaison)
Sara Popkin, co-chair (Parent Liaison)
Bonnie Hyman
Bernie Miller Hymowitz
Eileen Kupersmith, co-chair (Education Director Supervisor)
Mackenzie Learn
Carolyn Savitsky
Jen Sokol
Stephanie Zangwill
Thank you to all these wonderful people who join together to embody the Jewish value of L'dor V'dor - Generation to Generation - and Educational Excellence at Or Hadash.