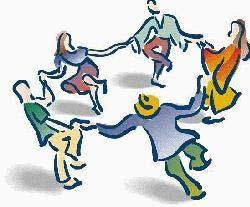 FIRST GENERATION ISRAELI DANCING (All the classic Israeli dances you love, but are hardly ever done any more.)
Once a month, Sunday afternoons, 4:00 to 5:30 pm at Or Hadash. Led by Donna Hendel. Lots of instruction, beginners welcome. No partners needed. Great exercise to unforgettable music. Please wear soft-soled shoes. Just $5.00.
For more information, contact Amy Gross at amybaby18@msn.com.