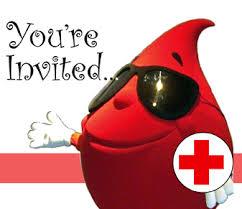 Or Hadash Biannual Red Cross Blood Drive in the sanctuary from 8:30 am until 1:30 pm.
Appointments are preferred. For an appointment call 1-800-RED CROSS (1-800-733-2767) or click here and enter zip code 19034 and keep scrolling to find January 21st.

Note: Donate blood this January and get a coupon for a FREE medium hot coffee and donut from Dunkin Donuts!
OH contact is Jon Shapiro.