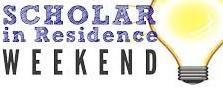 Scholar: David Cole, Legal Director for the ACLU
This year's Dickstein Scholar-in-Residence is David Cole, Legal Director of the American Civil Liberties Union. David and the ACLU have been on the forefront of challenging the Trump administration's policies through the courts and of seeking to ensure that the liberties of all Americans are protected. David will be with us on Friday, February 16 and Saturday, February 17 to share his experiences and perspective fighting on our behalf. Friday's program begins with dinner at 6:30 pm (prior RSVPs only) followed by services with our Makaylah at 7:30 pm. Over dessert, David will discuss "Defending Liberty in the Trump Era: Lessons from the Front," sharing an inside view of how the ACLU has been involved in policy areas like immigrants' rights, reproductive freedom, separation of church and state, and the 'Muslim Ban.' On Saturday, David will lead a discussion beginning at 9:00 am (please arrive by 8:45 for bagels and coffee) on how we balance the values of liberty and responsibility as organizing principles in a democratic society. In preparation for this exciting conversation you may want to read two opposing Op Ed pieces from the New York Times (here and here) on the Masterpiece Cake Shop case about the Colorado baker who refused to make a wedding cake for a same-sex couple, a case that David just argued before the Supreme Court. We are fortunate to have a guest who is at the forefront of so many pressing and timely issues for our country and I look forward to having you with us for this remarkable Shabbat.
Questions may be directed to Jill Snell, Spiritual Life Chair.
Please click on the file below for a SIR event flyer.