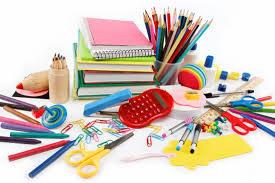 Mitzvah Circle is now collecting school supplies for children whose parents cannot afford to buy them. Unfortunately, many local families cannot afford to feed their families adequately so buying school supplies is an impossible dream. Without an adequate education, the children living in poverty have no chance of escaping from lives of poverty. We can help break this cycle of poverty by providing school supplies so the children can attend school better prepared.
Please fill up the boxes in the community room with new school supplies so that they can be distributed to children who need them. The supplies being collected include but are not limited to:
Folders, Binders, Pencils, Pencil Cases, Notebooks, Bookbags, Gluesticks, Erasers, Pens
Education is the passport to the future. Please help make sure that all children go to school prepared with the basic equipment. For those that would like to help but cannot shop, monetary donations are also accepted. If you choose to give money, please leave a check marked "For SATO" in the white mailbox outside of the office, or mail it in to the office.
If there are children in our congregation that need help getting school supplies, please let Vivien Kane or Shelley Sanders know and we will make sure that they get the needed supplies.
Please click on the attached file below for a flier to remind you to bring in supplies for this event!