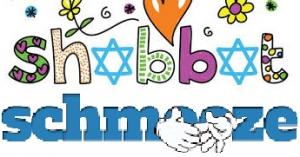 Join us for a special Shabbat Schmooze on October 13 as we honor our new members! We will have a short service at 6:30pm, followed by a progressive vegetarian Chinese dinner at 7:00pm. Meet, talk and dine with new and old friends as you move from table to table, enjoying appetizers, dinner and dessert. Baby-sitting will also be available.
Advance reservations are a must. Please call Michelle or Nadine NOW to find out if we have room for you! If you are a new member: there is no cost but please call us NOW so that we have an accurate count of who will be attending.
Contact Ann Davis apd1435@verizon.net or Michelle Smithman michellesmithman@gmail.com with any questions. Looking forward to seeing you there!
Ann Davis & Michelle Smithman
Membership Co-Chairs